Hi all,
Last boards have arrived last week.
I have mounted and tested the new TRIM pcb with the two TRIM Indicator pcb and this is how it looks: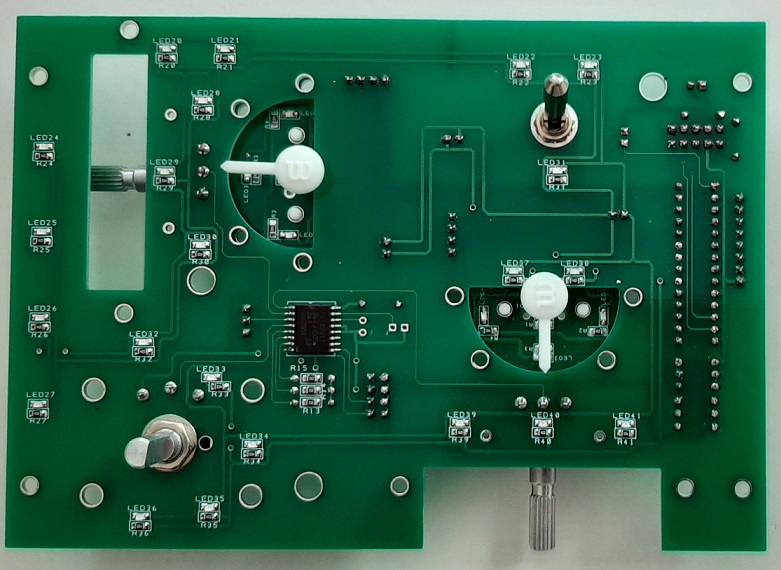 An update of the components:
PCA9505: Complete sourced.
MCP23017: Is already available but not yet received.
PIC18F4550: Supplier has delay the estimated date to July, 18th.
Display OLED 256x64: Working with another display with no luck yet.
Thanks for your patient and support.
Shep